In alphabetical order: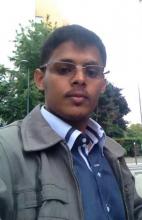 Muaamar Al-Gobari, MSc, MPH
PhD student
---
Muaamar Al-Gobari
is interested in clinical research and evidence-based medicine. After having obtained a Bachelor in pharmacy and Master degree in public health, he joined Cochrane Switzerland in 2014. 
In Lausanne he is working on a PhD project supported through a Scholarship of the Swiss Confederation. He is using
systematic reviews, meta-analysis and modelling techniques to study the
effects of cardiovascular drugs and non-drug interventions in the prevention of sudden cardiac death among high-risk populations such as heart failure and post-myocardial infarction patients
.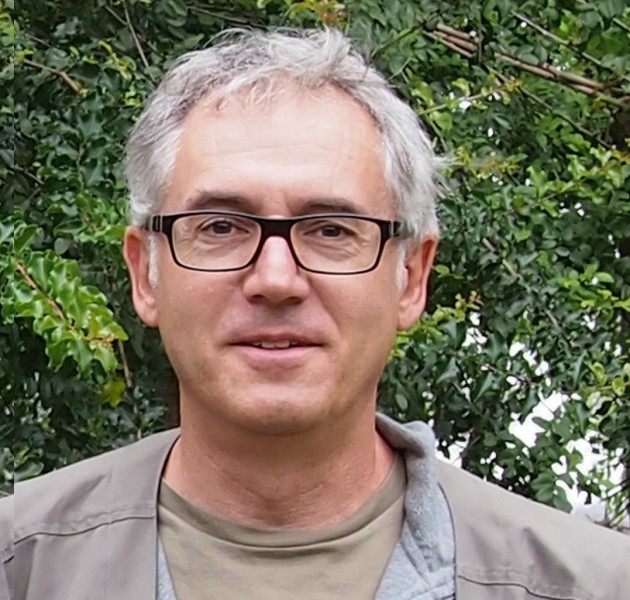 Pierluigi Ballabeni, PhD
---
Pierluigi Ballabeni holds a PhD in Biology from the University of Zurich and a postgraduate certificate in statistics from the University of Neuchâtel. After ten years research in ecology and evolution in Switzerland and the USA, he switched to medical research statistics in 2001, working first at the Swiss Group for Clinical Cancer Research (SAKK) in Bern and, since 2006, at the Institute of Social and Preventive Medicine (IUMSP) in Lausanne. Besides his work as statistical consultant, he is currently a member of the Human Research Ethics Committee of Canton Vaud. He contributes to the translation of Cochrane Switzerland's web pages into Italian. 
Lucienne Boujon
---
Lucienne Boujon 

worked eight years as a secretary for the Healthcare Evaluation Unit at the IUMSP before joining Cochrane Switzerland. 

Within Cochrane Switzerland, she is responsible for the coordination of all training activities, facilitating the dissemination of Cochrane summaries to various medical journals in Switzerland, as well as for general administration tasks. Her command of French, English and German enable the swift handling of all these tasks.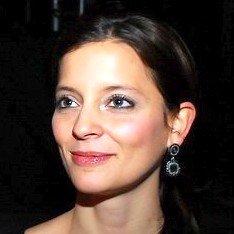 Claudia Burdet Lietti, PhD
---
Claudia Burdet is a scientific communication specialist. Her interdisciplinary background in Parasitology (MSc) and in Cognitive Neuroscience (PhD) has led her to work as scientist at WHO in Geneva, in the Neglected Tropical Diseases Department. That is where she realized how important communication and access to the highest quality of evidence-based data are in the healthcare field. She joined Cochrane Switzerland in April 2016, after having undertaken training in communication and worked for two years at the Nestlé research Center in Lausanne as Scientific Communication Specialist. At Cochrane Switzerland, Claudia is responsible for the development and implementation of communication activities, the coordination of training activities, as well as contributing to the overall strategic and organisational development of Cochrane Switzerland.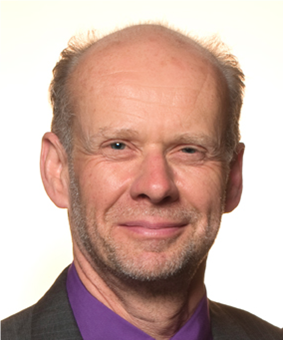 Director Cochrane Switzerland
---
Bernard Burnand is a public health physician, initially trained as a general internist and clinical epidemiologist. He is senior health services researcher at the Institute of social and preventive medicine, CHUV and University of Lausanne (UNIL), Head of the Healthcare Evaluation Unit, Director of the Clinical epidemiology Centre and of Cochrane Switzerland, and professor of healthcare evaluation and clinical epidemiology at the Faculty of biology and medicine, of UNIL. His research agenda is focused on specific issues dealing with the measurement – using routinely collected data - and improvement of quality of care, knowledge translation of evidence-based information in healthcare, and the development, implementation and evaluation of chronic diseases integrated care programmes.
Erik von Elm,
MD, MSc
Co-director Cochrane Switzerland
---
Erik von Elm is co-director and co-founder of Cochrane Switzerland and has been involved in Cochrane for the past ten years. He trained as epidemiologist and public health physician; his research interests are in the methodology of interventional and observational studies, the synthesis and dissemination of research evidence and issues of scientific reporting. He has led or contributed to systematic reviews on a range of health topics. He holds a MD degree (University of Tübingen, Germany), a MSc degree in Epidemiology (London School of Hygiene and Tropical Medicine, London, UK) and is board-certified in Public Health (Swiss Medical Association FMH). In addition to his research and teaching activity he serves as academic editor of PLoS ONE, member of the GRADE working group and ad-hoc reviewer for various peer-reviewed biomedical journals and research funding agencies.
Aline Flatz,

MD, MPH
Researcher
---
Aline Flatz graduated from the medical school of the University of Berne. She then worked as a resident, first in pediatrics in Winterthur, and later in public health at the Institute of Social and Preventive Medicine at the Lausanne University Hospital, where she qualified in 2013 as a specialist in Public Health (FMH). She works since April 2014 for Cochrane Switzerland where she is responsible for a project of knowledge translation that aims to increase the dissemination of evidence-based public health findings. Furthermore, she is taking part in different projects within the European Satellite of the Cochrane Public Health Group.
Isabelle Peytremann Bridevaux,
MD, MPH, DSc
---
Isabelle Peytremann Bridevaux was nominated assistant professor SSPH+ (Swiss School of Public Health) of UNIL in the Institute of social and preventive medicine in 2013. She oversees the team in charge of the satisfaction surveys of patients and health professionals and is active with Cochrane Switzerland in the production of systematic reviews and of knowledge transfer to practitioners. Holder of a federal diploma in medicine, she completed her training in internal medicine at the University Hospitals of Geneva and at the CHUV prior to obtaining a PhD in Medicine and a Master in Public Health. Isabelle Peytremann Bridevaux runs, since 2007, research activities in the field of prevention of chronic diseases and clinical epidemiology, her domain of expertise.
Nadine Pfeifer, MSc
Researcher
---
Nadine Pfeifer is academically trained in quantitative research methods in social sciences, specifically in the fields of evidence-based practice (EBP) and media and communication. She joined Cochrane Switzerland in September 2014 as a research collaborator and is responsible for the authoring of an etiologic systematic review on risk and protective factors of a specific elbow tendinopathy. Prior to joining Cochrane, she completed her Bachelor in Media and Communication Science at the University of Zurich, Switzerland and her Master's degree in Evidence-based Social Interventions at the University of Oxford, United Kingdom.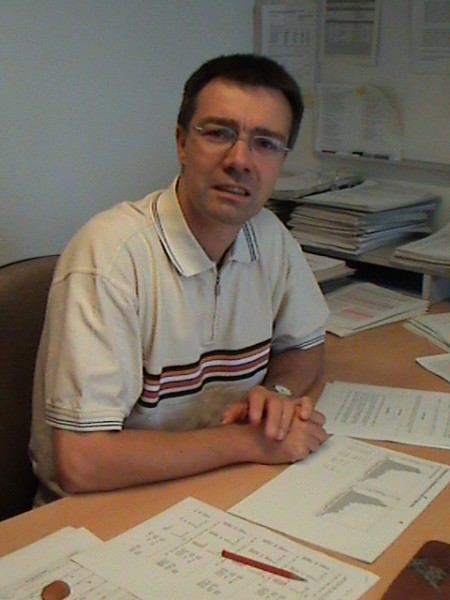 Patrick Taffé, MSc, PhD
Statisticien
---
Patrick Taffé is a biostatistician at the Institute of social and preventive medicine, Lausanne. After a Bachelor in quantitative methods and a Master's degree in Econometrics, he obtained a PhD in Econometrics and Statistics at the University of Geneva, in 1997. Specialized in the analysis of longitudinal and multilevel data, he has done quantitative and applied research for many years and teaches statistics at the faculty of biology and medicine of the University of Lausanne. More recently, his specific lines of research have shifted towards causal analysis and meta-analysis, for which he has developed a new course. Patrick Taffé is the statistics expert of Cochrane Switzerland.
In Bellinzona
Fabrizio Barazzoni,
MD, MPH
---
Fabrizio Barazzoni graduated in medicine at the University of Zurich in 1983. In 1988, he achieved the Swiss Board Certifications (FMH) in Prevention and Public Health followed by a Master degree in Public Health at the Medical School, University of Geneva (1993). From 1985 to 1993 he was nominated as Assistant Cantonal Medical Officer in the Social and Health Department of the canton of Ticino. Since 1993, he is Chief Medical Officer of the Medical Area, being member of the General Direction of the Cantonal Hospital Institution (EOC), canton of Ticino. He is also the President of the Commission for Clinical Ethic and of the Advisory Board of Scientific Research of the EOC. He is in charge of the Italian translations of Cochrane Reviews published in the Tribuna Medica Ticinese (Canton of Ticino Medical Association journal).
Stefania Pelli,
MBA
---
Stefania Pelli is a scientific collaborator of the Medical Area of the Ente Ospedaliero Cantonale (EOC) Head office since 2008. After several years of study in Medicine (Bachelor of Medicine, equipollence 2013), she took up Economy obtaining, in 2012, a Master's degree in Business Administration. Since 2011, she coordinates the Italian translation of the Cochrane Reviews published in the Tribuna Medica Ticinese (Canton Ticino Medical Association journal) and contributes to update the Italian version of the Cochrane Switzerland website.
Affiliated with Cochrane Switzerland
Chantal Arditi, MSc, MA
---
Chantal Arditi is a health services researcher, with a MSc in Health Studies and Gerontology from the University of Waterloo, Canada, and a MA in Sociology from the University of Geneva, Switzerland. She works as a research associate in the Healthcare Evaluation Unit at the Institute of social and preventive medicine, CHUV and University of Lausanne (UNIL), where she designed and conducted physician, patient and employee satisfaction surveys; performed evaluations of chronic disease management programs and healthcare networks; and participated and contributed to national and international projects (chronic disease management task force, Evidence Based Medicine Unity project). She led and published a Cochrane review on computer-generated reminders delivered on paper to healthcare professionals and co-authored a Cochrane review on chronic disease management programs for adults with asthma.
Kathelene Weiss, MA
Trust and Foundations Fundraiser at Cochrane Central Executive
---
Kathelene Weiss is a fundraising professional with more than 15 years expertise in both the UK and USA in generating revenue and developing new income sources. She has contributed to building sustainable partnerships between businesses, the education sector, government, private individuals and the cultural and charitable sectors. Kathelene is an experienced leader with over 10 years in senior roles. Recent roles have included Director of Development for COHRED, a Geneva based NGO that works to build research capacity in low and middle income countries, and Director of Oxford Inspires the cultural development agency in Oxfordshire, UK.