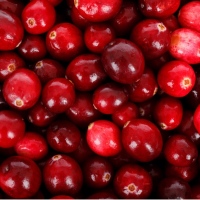 Cranberries in the form of juice, tablets or capsules have been used for many years to prevent urinary tract infections. They contain proanthocyanidins, which are supposed to prevent bacteria from sticking to the bladder walls. This could help prevent infections and reduce associated doctor visits. A recently updated Cochrane Systematic Review looked at the effectiveness of these cranberry products in preventing urinary tract infections.
The most important key points of the review:
50 studies with a total of 8857 participants

Latest search date: March 2023

Cranberry products can have a preventive effect on:

Women with recurrent urinary tract infections

Children who have already had a urinary tract infection

People after a bladder intervention

For other groups, such as elderly nursing home residents, pregnant women and adults with neuromuscular bladder dysfunction, the evidence is inconclusive.
Further information:
Cochrane Q&A in German or French
Cochrane Review - Plain language summary