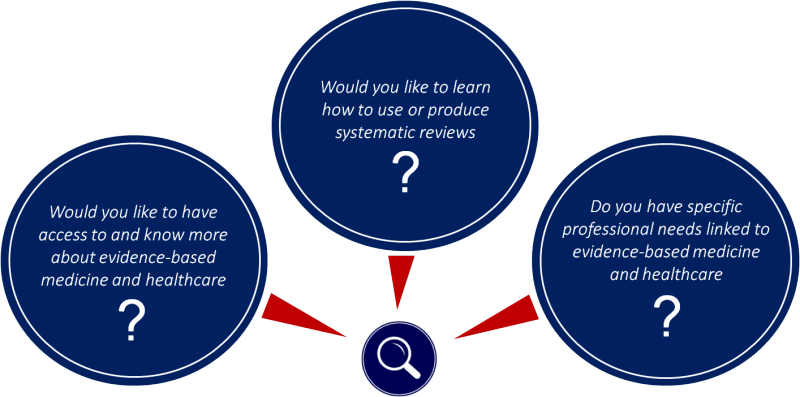 We offer trainings in various Swiss cities!
Next courses - 2018/2019
Meta-analysis: Advanced methods using the Stata software (EN): 11.-14. September 2018, Lausanne
Cochrane Reviews: Basiskurs für Autoren (GER): 28 - 30 January 2019, Freiburg im Breisgau (Germany)
Systematic Reviews of Diagnostic Studies (EN): June 2019, Switzerland
Our courses upon request or tailored to your needs
These courses can be tailored and adjusted to answer your specific needs.
Courses provided by other Cochrane groups or healthcare specialists
FR
DE

IT
EN