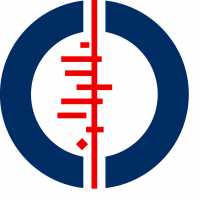 The Institute of Social and Preventive Medicine (IUMSP), University Hospital of Lausanne (CHUV) and the Faculty of Biology and Medicine, University of Lausanne (UNIL) offers a position of 
Coordinator, Cochrane Switzerland, 50%
Description:
Cochrane (www.cochrane.org) is an international independent network of health practitioners, researchers, patient advocates and others, responding to the challenge of making the vast amounts of evidence generated through research accessible for those who need to make decisions about health. 
Cochrane is a not-for-profit organisation with about 11'000 members and 35'000 supporters from over 130 countries working together to produce credible and accessible health information (in particular, systematic reviews) that is free from commercial sponsorship and other conflicts of interest. Cochrane Switzerland is one of its geographic groups and active in all three Swiss language regions (www.swiss.cochrane.org).
Your tasks:
·    Contribute to the development of Cochrane Switzerland together with its leadership; 
·    Coordinate day-to-day organisational tasks with support by secretariat;
·    Develop and maintain communication activities with external stakeholders and within Cochrane;
·    Organise and promote training activities.
Your skills and experience:
·    Bachelor degree or equivalent in life/health sciences, administration, project management, communication, social marketing, or related area;
·     Prior experience in an area related to the post: min. 2 years; 
·     Interest in and knowledge of evidence-based health care would be an asset; 
·     Excellent spoken & written skills in at least two languages (French / German / English) and intermediate knowledge of the third;
·     Good command of IT and electronic tools;
·     Good communication skills;
·     Ability to work independently;
·     Team player who likes working in an international environment.
Starting date:  1.11.2018, to be agreed
Salaries: Wage grids from Canton of Vaud 
Enquiries: Further information on the position can be obtained from Dr Erik von Elm, Director, Cochrane Suisse, erik.vonelm@chuv.ch, +41 21 314 6723 
Deadline for submission: 26 September 2018 
Application: Interested candidates are invited to send their electronic application via the CHUV website