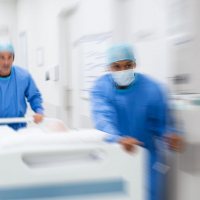 Do psychological interventions designed to foster resilience improve resilience, mental health and other factors associated with resilience in healthcare professionals?
This question is particularly relevant at the moment, when healthcare workers are under great pressure due to COVID-19. The work of healthcare professionals can be very stressful and can adversely affect their physical and mental health. Interventions to protect them against such stresses are known as resilience interventions. The findings suggest positive effects of resilience training for healthcare professionals, but the evidence is very uncertain. 
Read more about this review here. Find the full review here.